Salmon Fettucini Alfredo with Rosemary and Philly Cream Cheese
1 tsp extra virgin olive oil
2 salmon filets
1 cup low sodium chicken broth
1/4 cup white wine
zest and juice from one lemon
1 Tbsp chopped fresh rosemary
2 cups baby spinach
1/2 container Herb and Garlic Philadelphia Cream Cheese light
Fettucini noodles cooked to al dente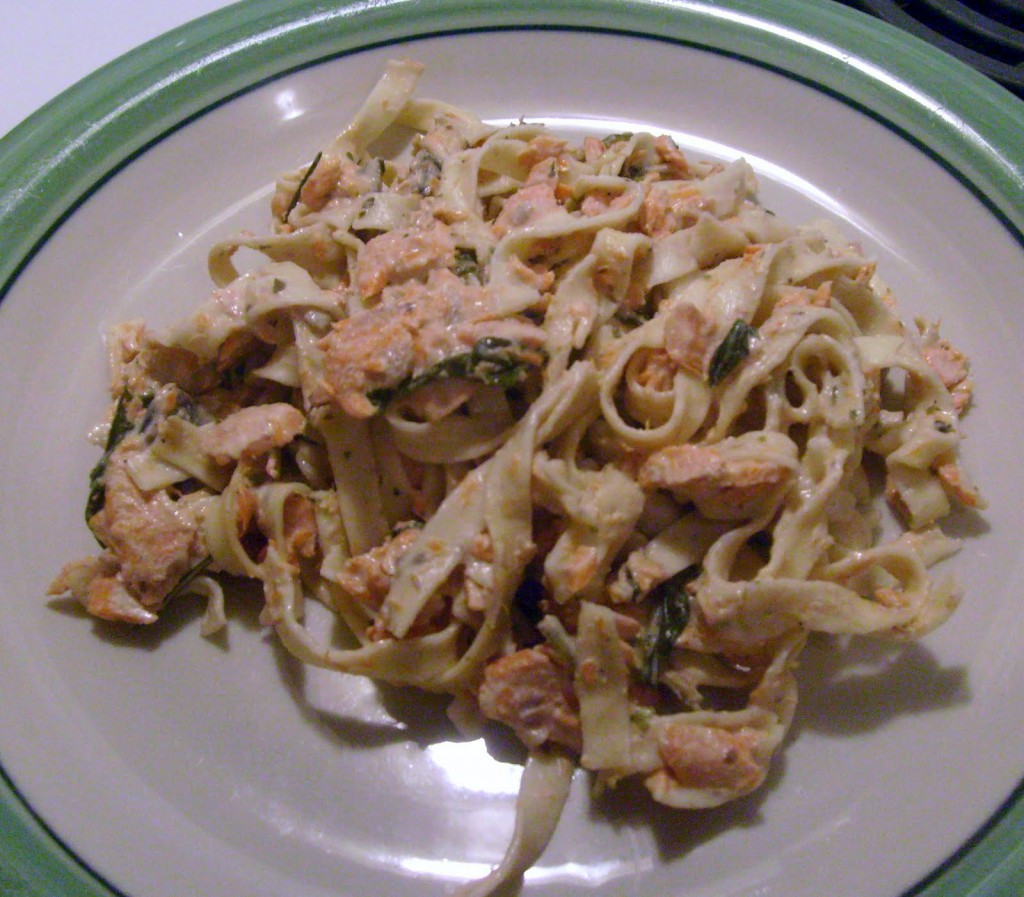 Preparation:
Cooking:
Time to table:
Serving:

4 people
Complete fettucini meal recipe… Even better with fresh fettucini pasta…
Heat olive oil in a large non-stick skillet
Add salmon to pan and lightly brown on one side, turn over
Add chicken broth, white wine, zest and lemon juice, and rosemary to pan and simmer until the liquid evaporates by about half.
Break up the salmon, add spinach and stir until wilted.
Add cream cheese and stir well until incorporated.
Serve over fettucini.
Each serving contains about 4.1 grams of fat