Guiltless Alfredo Sauce
2 C low-fat milk
1/3 C (3 oz) low fat cream cheese
2 T flour
1 t salt
1 T butter
3 garlic cloves
1 C grated Parmesan cheese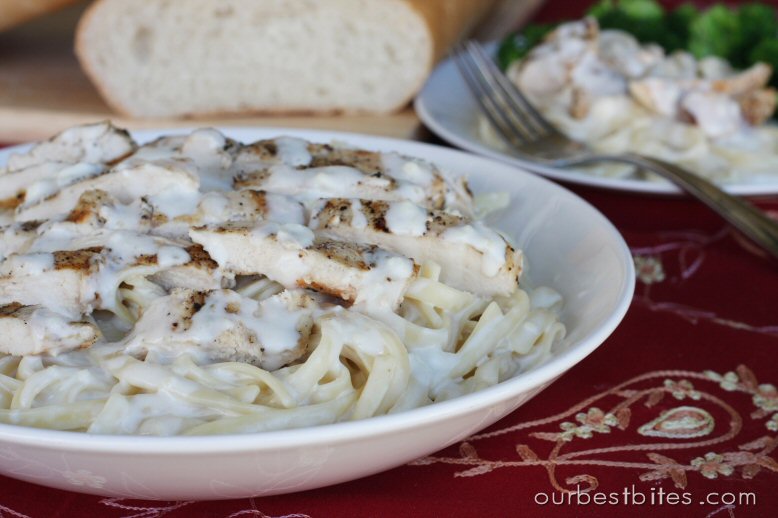 Preparation:
Cooking:
Time to table:
Serving:

4-8 people
A delicious alternative to a usually heavy sauce. This recipe will remove remove your guilt while offering you a really creamy sauce… without cream!
Directions:
1.  Put milk, cream cheese, flour, and salt into a blender.  Process until smooth and set aside.
2.  In non-stick sauce pan, melt butter on med-high heat.  Add garlic and cook for about 30 seconds.
3.  Add milk mixture and cook for about 4-5 minutes, until it thickens.  Remove from heat.
4.  Add cheese, stir, and cover quickly.  Let sauce stand for at least 10 minutes for it to thicken more.
Around 100 calories for 1/4 C sauce